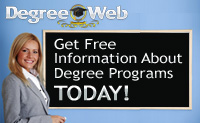 Resource Center
Choosing a career involves a lot of careful planning as it is a decision that could make or break your future. There are many career options available such as industry, business, and academics. These days, however, one of the most popular career choices involves the contribution of special technical knowledge and skills in a specific field.
The changing workplace
Cell phones, ipod, computers, Internet and cars are all images of modern life. What are we going to do without these essentials? An even more compelling question: What will we do if we have to explain and show how these things really work? This is one of the main reasons technical course matters these days. With constant innovations, the world needs people who have the capacity to create, analyze, explain, and transform information. Thus it is not surprising that jobs nowadays have higher skill requirements.
So, what is demanded in a modern workplace? Basically, today's employers look for people who can solve problems efficiently and are very creative in meeting the demands of consumers for customization. People, who can retrieve, systematize, and incorporate information into plans are likely to land a really good job. The modern workplace is also after people who excel in mathematics and statistics.
The information technology, telecommunications, software development, and content management industries, among others, are experiencing a boom. These industries need a workforce that can read, write, communicate, and understand the language of the field and those who are able to understand technical principles and concepts. Another skill needed in technical jobs is the ability to manage and use technology in completing projects.
Getting a technical course
People who want a lucrative job usually get a technical course, which is available at many special institutions as well as dedicated websites. Here, students are required to complete either a bachelor's degree program or a short-term diploma course. There are many courses to choose from: computer science, aviation maintenance, legal assistance, auto collision technology, paramedic training, food technology, and many more. Special technical training programs are available in many spheres including business, health care, and computers.
Technical courses are very flexible and offer instant employment upon completion of the course. Students can choose from either day or night time course. They also have the choice whether to enrol in full or a special summer course. These options allow students to pursue a technical course without interrupting their regular activities.
Technical courses are best for those who want special and individual training with hands-on experience, in applying the newly obtained knowledge. They are perfect for employed people who want to keep their full-time jobs and continue their technical education using vacation time or holidays. Technical courses are also for those who lack the time, inclination, or money to enrol in traditional degree courses.
In general, technical courses matter these days because they prepare students for immediate employment as well as for further studies. Technical courses increase the students' academic achievement, ensure that they are technically literate, and ensure continuous learning.