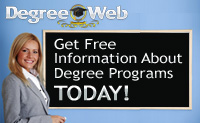 Resource Center
More and more companies are now trying to become more earth-friendly nowadays. There are companies that now give a little more importance to preserving the environment as much as they can. These actions usually require getting newer workers with some bit of environmental knowledge.
With the increase in demand for workers with environmental knowledge, related degrees may become in demand as well. And with such related jobs requiring such knowledge, several community colleges are trying to fill up the need by offering certificate and two-year degree programs.
Possible Benefits
Community colleges become an interesting alternative for those who wish to increase their environmental know how or improve their job qualifications. These associate degrees, certificates and non-degree programs aim to help students create a path to a "green" career or simply improve their qualifications for certain jobs that might require some environmental knowledge. What makes these programs quite attractive is that they are being offered at lower costs since community colleges may be offering them.
Environmental Associate Degree Programs
Community colleges now offer an associate's degree in environmental studies. The said degree usually studies the basic principles of ecology and environmental science. An associate's degree in environmental studies also offer students an opportunity to focus on a particular area of study such as biodiversity, environmental policy and law, forestry, conservation, wildlife management and many others.
Environmental Certificate Programs
There are also added options available in community colleges in the form of environmental certificate programs. These are non-degree programs that may help build up a green workforce at a faster rate. Certificate programs include Wastewater Management, Environmental HVAC Systems, Green Construction, Renewable Energy, Solar Panel Installers and the like.