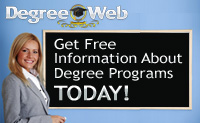 Resource Center
Choosing a career path is something that students should think about way before they enter into college. Choosing the right career path can be the difference between being successful in life or not. It is something that students should think about carefully and intently to make sure that what they choose is something that they will not regret in the future.
Seek Help and Guidance
Some teens may be hard put to choose the right career path simply because they have no concrete plans on their future. Sometimes, some teens just don't exactly know how to. In such cases, teens may be able to seek the help of career counselors who might be able to provide some guidance and help. Career counselors can help assess one's skills and interests and find an ideal career match.
Set A Goal
Choosing the right career path may also involve having the right goals. The right career can help a person achieve personal goals in life. A career path can only be considered right and ideal if it helps achieve what one wants to get out of his or her life.
Select The Right Degree
In order to go on the correct career path, you will need to have the right college degree that will take you there. The right college degree will help you get into the career field of your choosing. Sometimes, not having the right degree can still also take you to a career that you would want to pursue. But the path towards it can usually take longer to reach. It would be better to make it right the first time.