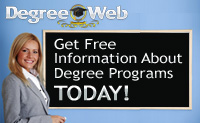 Resource Center
Its development is said to be revolutionary with an outcome that is new and effective, this is how some people perceive what e-learning can do. Today e-learning is a very sought after program by both governments and educational institutions. This is due to the fact that it is a highly scalable, customizable, cost effective means of providing much needed educational programs to a variety of sectors of the society including the academe, professionals, and marginalized groups.

However, e-learning had very humble beginnings. It developed from a series of educational innovations and revolutions. No single event in history made e-learning possible. It is the collaboration of events, from the invention of reading and writing, to the recognition of the teaching profession, to the development of the printing technology, and finally the development of the electronic media or technology.

Also included in the list of technologies directly or indirectly responsible for the birth of e-learning are calculators, VCRs, radio and bulletin board systems.

Nevertheless, following the definition that e-learning is a computer assisted education program or computer enhanced learning experience, we would found out that e-learning actually began in the late 1950's. This was when computers were first found out to be valuable tools or medium for traditional instructions or education.

However, with the proliferation of computer technologies it was only in the 1980s that people truly began to realize that computer technology can be an indispensable tool for education. This realization resulted to a paradigm shift that placed parallel trends in the areas of education and communications.

Now with better communications system, people are expounding on the benefits of e-learning. As long as you have a working computer and internet access, education through e-learning can be attained through very practical and efficient means.

Moreover, e-learning today has developed to the extent that it can be based on either or combinations of CD-ROMs, networks, intranet and internet technologies. Such programs have now included a variety of media, may it be combinations of text, video, audio, animation and virtual environments, the e-learning concept has moved to its next level of development.

It has gone beyond the simple computer assistance definition and move up the communications ladder encompassing latest tools, technology, innovations and inventions to enrich education and the overall learning experience. It has surpassed the level of learning and training attained from a traditional four-walled classroom.

E-learning is a self-paced, hands-on learning experience whose quality continue to improve as new technologies are being discovered and/or invented. Each time new tools are being developed, e-learning can overcome the common pitfalls of a learning environment, boring materials, monotonous speeches, and the lack of human interactions. E-learning creates chances for itself to control and improve its own learning environments.

From humble beginnings to one of the most valuable learning methods to-date, e-learning will continue to astound the academe.