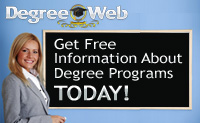 Resource Center
Students who may be planning to go into a university or college to pursue higher education may be required to prepare a lot of things. One of them is the admissions essay or what is sometimes referred to as a personal statement. Learning how to prepare a good admissions essay may be a great help in increasing your chances of being accepted at a reputable learning institution.
What Is It?
An admissions essay forms a part of any college application. It is being required because colleges and universities can only accept a limited number of students from hundreds and hundreds of applicants. The admissions essay serves part of how a student applicant may convince a certain school or college to accept him or her as a student. Preparing an admissions essay, therefore, should be given some careful thought and planning.
Personal Assessment
The first thing you do when preparing the admissions essay is to conduct a self-assessment. You may want to list down your thoughts about yourself- what your hopes and dreams are, your motivation for success, as well as your best traits. You may also need to identify certain personal events that you may want to add into your essay. Consider thinking about your hobbies, your previous school and personal achievements, past projects you have done, your personal influences as well as the challenges you have to got through. All these you can list down and may include into your admissions essay, depending on how you wish to prepare it.
Write Convincingly
The main purpose of the admissions essay is to have your image projected as a motivated and achievement-driven student. It may also be written in a way as to convince the admissions committee that you are a student with lots of potential for scholastic success. But all of these you need to write using some or even all of the personal information you have collected and listed out. Make your admissions essay related to the course or degree that you wish to pursue.