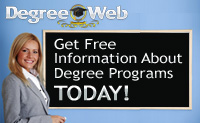 Resource Center
Student loans are a useful means for aspiring students to fund for their college education when they can least afford it. It is an option available to help carry the burden of college tuition fees for students who have nothing to rely on but on their own personal efforts. Here are some useful information that will help upcoming college students know about the different student loans available for them.
Student loans are quite convenient in that it provides students with the money to pay for college tuition that they may be able to repay once they graduate and find good employment. There are basically three major types of government-sponsored loans for students to avail. These loans can either be used individually or together to help cover the costs of college or even vocational school tuition.
Perkins Loans
This loan is a federally subsidized program that is based on need. Perkins loans carry a fixed interest rate that currently stands at 5 percent. Changes in the interest rate are set by law rather than by the economic environment. Interest on the loan is also deferred while the student is still in college. It also provides a grace period of nine months after graduation before the interest rate charges kicks in.
Stafford Loans
Stafford loans are those loans that the students borrow themselves to fund their college education in accredited American colleges and universities. There are two types of Stafford loans- the subsidized loan and the unsubsidized.
Subsidized loans are offered to students based on a demonstrated financial need. The interest on the loan is paid for by the federal government while the student remains in school, during the six month grace period as well as on any other authorized deferment. Unsubsidized Stafford loans are provided for students and are not based on need. As such, the student is responsible to pay for the interest rate that the loan accrues for the period that the student is enrolled in school as well as the deferment. The actual payment however is to be deferred during the whole of the college stay. The unpaid interest is usually added to the loan principal come payment time.
PLUS Loans
PLUS loans are student loans that the government sponsors in behalf of the parents. These loans usually have a fixed interest of 7.9 percent. The parents of the student can use the loan to borrow enough to cover the remainder tuition minus any other financial aid and existing loans aimed for college. PLUS loans are paid for by the parents of the college student and should be done immediately after being obtained.