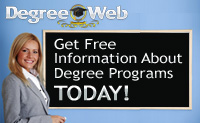 Resource Center
Incoming college students have quite a long way ahead of them. The challenges may include not only the years of endless books to read and pages and pages of reports and project to prepare. Paying their way to college may just be the biggest challenge that they have to face. It is a good thing that there are student loans available to help them do that.
Student loans allow incoming college students to be able to pay for the rising college tuition costs that they may be able to pay once they enter the job market and become employed. But getting a student loan can be quite a challenge for most students just about to enter into college. Here are some useful tips that might help you out.
Know more about the Free Application For Student Aid (FAFSA).
FAFSA or Free Application for Student Aid is a form that is prepared annually by incoming and current college students that determine their eligibility for student financial aid. If a college student is qualified, he or she may be eligible for some federal assistance programs and similar financial aid, money that can help pay for their way to college but does not need to be repaid.
Consider borrowing from federal sources first before private lenders.
If you do need to get a loan to help you pay for college, consider your options for student loans first by going through what the federal government has available for you. Loans from Federal sources usually have lower interest rates and offer better deals than most private lenders. Getting the best ones available will help make it easier for you to have the means to repay them later on.
Consider the loan amount that is right for your needs.
When it comes to private lenders, they usually provide a loan amount by factoring in not only the amount for college tuition and other educational costs but also the cost of living expenses. You might be given an amount that may be more than you bargained for. This might seem okay at first. But you might find yourself in some trouble once you begin to pay for the loan and see that it may be too big for comfort. Make sure that you only settle for a student loan amount that you need and what is just right for you.
Be careful of so-called "free or easy money" from unverified sources.
There may be organizations that seem to provide free money for college tuition even though a student has not requested for it. There can be lenders who offer easy loans without running a credit check. Be careful of these "too good to be true" offers since they may end up as scams and get you into trouble. Try to verify where these offers may be coming from to make sure that you don't get tricked by them.